Note to future applicants for high-security DoD jobs: you might want to re-consider your membership in a World of Warcraft clan. You might also want to stop reading this blog right now. The part of the DoD that screens applicants for these jobs suspects that your online behavior indicates whether you're a security risk.
In my day job, I do a fair amount of research covering life in the Internet age. Not surprisingly, Web 2.0 (Wikis, blogs, social networking, etc.) has re-invigorated interest in what people do while they're on the web. Many companies are trying to figure out how to use any new technologies, such as massively multi-player online role-playing games (MMORPGs), to attract the attention, contribution, and loyalty of people who fit these different profiles.
Therefore, I can speak with a little authority on the topic of whether online behavior is a good indicator of whether someone is a good security risk. I'm not aware of any data pointing to whether someone who contributes Wikipedia articles is more or less likely to leak secret information to Iran than, say, someone who comments on the same Wikipedia articles, or just occasionally reads them.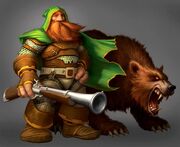 Nor am I aware of any indication that the question is worth pursuing. Some people like to play World of Warcraft, and other people are just plain bored by it. Some people write blogs, other people comment on them. Some people use Delicious to maintain hundreds of bookmarks, and some people don't bookmark much of anything.
There's no reason to assume one group is more or less dangerous than the other--unless, of course, you're a defense contractor or government agency looking for budget-enhancing projects. (In this case, the price tag is $800,000, paid to two contractors, neither of whom are exactly luminaries in understanding online behavior.) As Drew Conway notes, the unjustifiably paranoid assumption behind this study is "likely lead to standards that disqualify the exact people the U.S. military needs to recruit in order to reclaim dominance of cyberspace."
In other words, do you want to recruit people for the 'information battlefield" who don't really use the Internet, with the possible exception of Overstock.com and eBay? I thought not.